The Importance of Lighting
Author: Chiara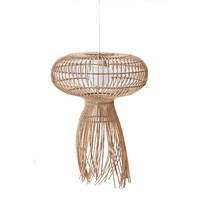 When you walk into a room what is the first thing you notice? You may not realise but it is actually the atmosphere and aura, created by the illumination of the space.
Lighting plays an important role in influencing how we feel when walking into a space.
For example, think about the lighting conditions in a day spa versus shopping centre. The stark contrast between warm and harsh bright lights. This instantly influences our mood, setting the tone for how we feel in that moment.
Warm lighting has the ability to portray an intimate illusion 'minimising' a space, creating a warm, cosy environment. Whereas harsh, bright lighting is able to highlight specific areas or elements, extenuating a space and awakening your sense.
Chandeliers and pendent lights are a great way to add textural depth and visual dimensions into your home. Having exposed steal and natural timber creates a more industrial look, while incorporating delicate crystals and clean, metallic finishes allows you to glamorise a space, making it feel more luxurious and elegant.
Pendant lighting is highly regarded because it creates elevated dimensions, working well in kitchens, small rooms, and spaces with high ceilings. They can be purchased small or large, used individually or in groups, pairs or trios. Easily adding visual contrasts and extenuating your specific mood and style, pendant lights work well in any room.
The right lighting is important when creating and dictating the atmospheric feel in your home. Play around with different metals, crystals, shapes and heights to create visual depth and appeal. Bold lighting has the ability to tie a room together so try something outside of the box, and be creative!
---
Leave a comment